Physical Education
PE/SPORT at Keilor Downs College allows students the opportunity to participate in a range of games, sports and physical activities in order to increase their level of fitness, learn new skills and participate with others in a social context.
The college allows students to participate in a range of team and individual sports, and take on the role of coach or official. The content and knowledge of PE also gives students a sound base which allows them to choose PE or Health subjects through to VCE.
Activities and skills learnt in class time are then further extended as students are offered the opportunity to represent the school in their chosen sport at an interschool level. Many of our school sporting teams have reached Western Zone, State and National School Finals.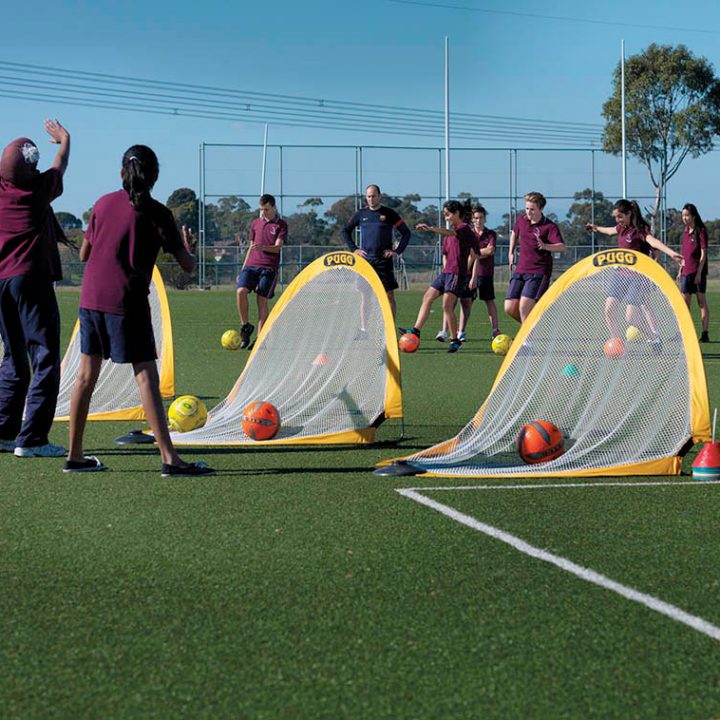 Soccer School
The Keilor Downs College 'Soccer School' delivers state-of-the-art training and high level skill acquisition to selected enrolled students.
This exciting program features the latest training methods, including skill acquisition, conditioning, mental preparation, game sense and general soccer knowledge.
Read more about the Soccer School