SEAL Select Entry & Accelerated Learning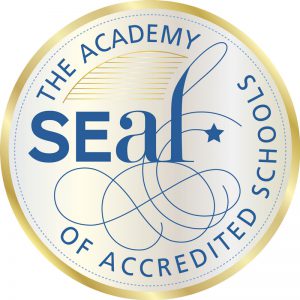 Our Select Entry Accelerated Learning (SEAL) program has delivered excellent outcomes for over 12 years.
Parents and prospective students need to be aware that acceptance into the programme is based on an external exam to meet SEAL entry requirements. After results have been received, successful applicants will be contacted to go through a formal interview.
Year 6 Entering into Year 7 (Enrolment for 2020)
Current Year 6 students can now register for the ACER HAST test to be considered for the SEAL program in 2020.
Please note, due to an increase in demand for places at Keilor Downs College and limitations on student capacity, SEALP applications will only be considered for students living within a 5km radius of the College.
Candidates with a sibling at Keilor Downs College in 2019 will still be able to apply regardless of distance from the College.
Registration and payment for the test must be completed at the office at Keilor Downs College.
Please bring proof of address, ie. licence or current rates notice or utilities account.
We are unable to accept applications from students living outside a 5km radius of Keilor Downs College.
Key Information:
Test Date: Closed
Applications Close: Closed
Application Fee: Closed
Test Type: ACER HAST 4 Part Test (Junior Secondary)
Download the candidate information
What to Bring and Test Day information
Year 8 Entering into Year 9 (Year 9 SEAL Entry)
A limited number of places become available each year for Year 9 SEAL entry for the following year. Testing for these places is available to currently enrolled Year 8 students, KDC Students as well as external students.
Enrolments not yet open – check back during August 2019
Key Information:
Test Date: To be confirmed
Time: To be confirmed
Cost: To be confirmed
Venue: Keilor Downs College
Test Type: ACER HAST Middle Secondary Test (3 individual tests – Mathematical Reasoning, Reading Comprehension and Abstract Reasoning)
Registration and payment for the test must be completed at the office at Keilor Downs College. Registration closure will be confirmed.
For more information on any aspect of the SEAL Program please contact the SEAL Coordinator:
Mr Nathaniel Becher
Telephone: (03) 9365 8000
Email: becher.nathaniel.m@edumail.vic.gov.au