SEAL Select Entry & Accelerated Learning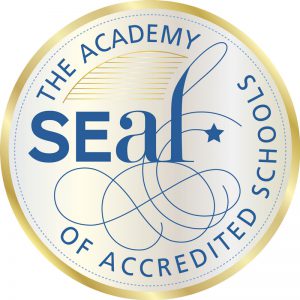 Our Select Entry Accelerated Learning (SEAL) program has delivered excellent outcomes for over 15 years.
Parents and prospective students should be aware that there have been departmental changes on how schools can run testing for special programs like SEAL. Students can now only apply for the program AFTER they have been offered a mainstream place at the college.
Parents that are interested in having their child join the SEAL Program should apply to attend Keilor Downs College either through government primary school or at the office for private or Catholic school students. Once numbers are finalised, in late July, we will be contacting all successful applicants for the opportunity to sit for the SEAL testing. We anticipate that the test will now be in mid August. If you have any further questions and intend to apply to the college and register for the SEAL test please email the SEAL Co-ordinator nathaniel.becher@education.vic.gov.au
SEAL TESTING
Families interested in sitting for the test should enrol for year 7 through the normal process. Once all applications are finalised the school will contact the successful families to register for the test. Students will need to be accepted at the college for year 7 to be eligible to sit the test.
Year 7 2024 SEAL Entry Testing
Test Date: To be confirmed
Application Fee: $83
Venue: Keilor Downs College
Test Type: ACER HAST Test 4 (Middle Secondary)
Year 9 2023 SEAL Entry Testing
Year 8 2023 entering into Year 9 2024
A limited number of places become available each year for Year 9 SEAL entry for the following year. Testing for these places is available to currently enrolled Year 8 KDC students, as well as external students.
SEAL TESTING – Year 9 2024 – Applications will open start of Term 3 – 10th July 2023
Registration and payment for the test must be completed at the office at Keilor Downs College.
For more information on any aspect of the SEAL Program please contact the SEAL Coordinator:
Mr Nathaniel Becher
Telephone: (03) 9365 8000
Email: nathaniel.becher@education.vic.gov.au
Download the candidate information
Social distancing rules will be strictly adhered to, ensuring the safety of all students and staff.