The Arts
The Arts Department offers a range of subjects in both the Visual and Performing Arts. Programs are designed to allow students to explore different methods of creative thinking, problem-solving, and developing both practical and analytical skills.
The Department hosts a range of extracurricular activities, which include music, drama and dance concerts.
Student creativity is promoted throughout the year, culminating in a celebration of student work during Arts Week.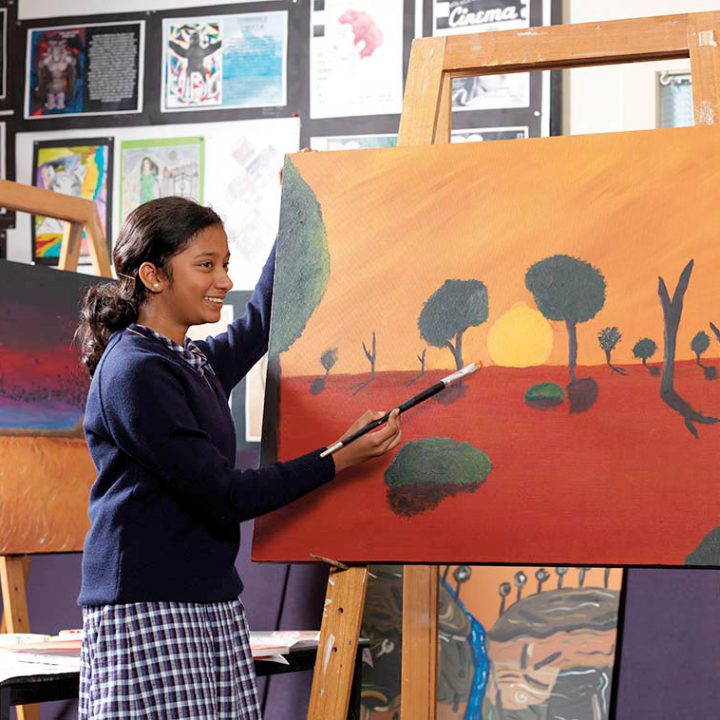 Instrumental Music Program
In addition to teaching students a specific instrument, the program fosters an appreciation of music among participating students.
Our student musicians enjoy regular performances—both with the concert band and in smaller ensembles. Musical items are often required for college assemblies, open days, local events and special activities. Regular activities include Music Performance Week, Windows on the West and the annual Music Camp.